Jazzy Jeff & Fresh Prince Fan Site
Will Smith and Jazzy Jeff have dominated music, movies and television for over 30 years. This site has all you need to know about the duo from the early albums through to the latest Will Smith blockbuster.
Jazzyjefffreshprince.com was established in 1996 and continues to bring together fans from around the world. It has information on jazzy jeff and fresh prince music, will smith movies and music, lyrics to songs, interviews, biography, a podcast and the Fresh Prince of Bel Air. Keep it locked right here for the very latest news!
Will Smith and Jazzy Jeff Townes formed the group DJ Jazzy Jeff and The Fresh Prince in 1985. They released their first single "Girls Ain't Nothin But Trouble" in 1986. Five Jazzy Jeff and Fresh Prince albums followed between 1987 and 1993.
Will starred in his own sitcom "The Fresh Prince of Bel Air" from 1991-1996. Jazzy Jeff joined Will on the television show playing Will's best friend Jazz. Once "Fresh Prince" wrapped Will embarked on a hugely successful movie career.

He still found time for music though. He returned to the rap game in 1997 dropping the "Fresh Prince" name. Jazzy Jeff continued to work with his long time partner on music producing and scratching on Will's solo records from "Big Willie Style" throught to "Lost and Found." In fact Will's second solo album, "Willennium" was executive produced by DJ Jazzy Jeff & The Fresh Prince, and featured 13 tracks produced by Jazzy Jeff or containing his trademark scratches. Will and Jeff have an amazing chemistry and friendship that has lasted more than 20 years.
It was Jazzy Jeff and Fresh Prince's success that led to Will becoming the biggest movie star in the world. Will Smith has had enormous box office success ranging from Bad Boys and Independance Day through to Hitch, Hancock and I Am Legend. Will's next movie is "Bright" which will be released on Netflix in December.
Jazzy Jeff continues to make music he his released two solo albums on BBE records,his last album was "Chasing Goosebumps by The Playlist" which is available on iTunes and Spotify. DJ Jazzy Jeff has also featured appeared in Activision's DJ Hero video game. He continues to release mix tapes, produce music and tour the world.
Biography | Music | Movies | Fresh Prince of Bel Air | Will Smith Podcast | Blog | Forum | Interviews | A Touch of Jazz
News
Jazzy Jeff & Fresh Prince are back with a Live Concert Tour in 2017!!
Yes, it's true! Jazzy Jeff & Fresh Prince are back! They are doing two shows in Europe in August:
Croatia - 26th Aug 2017

U.K. - 27th Aug 2017
26th August is MTV Summer Blast and 27th August is Live Wire Festival. Tickets are selling fast for the Livewire Festival at www.livewirefestival.co.uk
Jazzy Jeff & Fresh Prince Back together in Vegas!
Jazzy Jeff & Fresh Prince reunited in Las Vegas today (August 15, 2014). Proving they still got it Will Smith & Jazzy Jeff performed Summertime, The Fresh Prince of Bel Air and Jump on it. Check the Jazzy Jeff & Fresh Prince forum for videos from the day.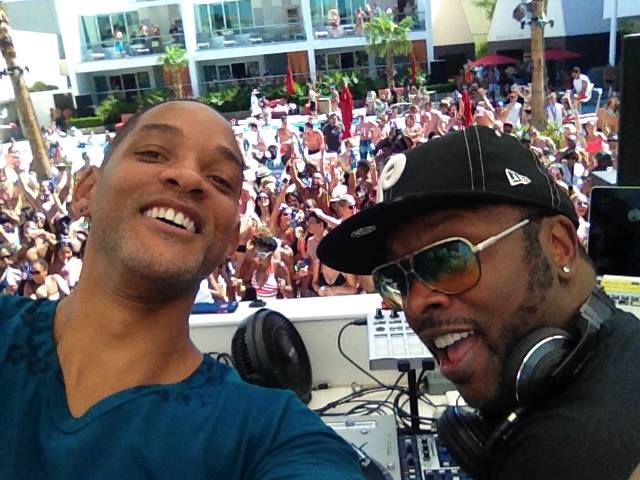 Dayne Jordan & DJ Jazzy Jeff
Jazzy Jeff has a new song out with Dayne Jordan. They have recorded an album together which will be released soon. This song was co-produced by James Poyser and features ?uestlove on the drums.
James Avery passes away aged 68.
James Avery aka Uncle Phil passed away New Years day from complications with open heart surgery. His performance as Uncle Phil will forever be remembered. We all grew up with Uncle Phil so its sad to see him go. Condolences to his family. R.I.P.
Jazzy Jeff & Fresh Prince Reunite to bring in 2014 in Dubai
Will Smith & Jazzy Jeff brought in the new year with a surprise performance in Dubai. Check out a short video from the performance here: http://instagram.com/p/imvKBOMLKZ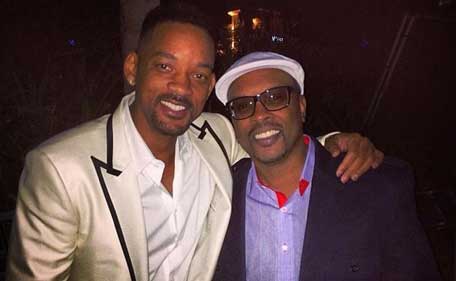 We Interview Jazzy Jeff!
Check out our interview with DJ Jazzy Jeff where he takes questions from the JJFP fans.
Jazzy Jeff & Fresh Prince perform The Fresh Prince of Bel Air on the Graham Norton show
Will & Jeff, still doing it big! Jazzy Jeff & Fresh Prince performed the Fresh Prince of Bel Air TV theme on the Graham Norton, and it has attracted millions of views on YouTube! Check out the special appearance from Alfonso Ribiero who blesses the audience with the "Carlton Dance."
Jazzy Jeff L-R-G Mixtape - Life Colors
Awesome new mixtape from Jeff! Download here: http://soundcloud.com/liftedresearchgroup/lrg-and-complex-present-dj
Jazzy Jeff & Fresh Prince recording?
Last year Will Smith visited DJ Jazzy Jeff's studio and they worked on some new music. This is the first time they have collaborated since working on Will Smith's album, "Lost and Found" in 2004. According to XXLmag Jeff had the following to say about the collaboration:
"He came down like two weeks ago and was like, 'Yo, I wanna get back into the studio, and we just knocked out some stuff," Jeff told XXL. "I just think more than anything there is no set pattern, no set plan, but we just wanna go into the studio and see what we come out with. If I can get it back to the way we used to make music, you know, it used to be just me and him in the room. You don't need no entourages and cameras and all of that and see what happens. He hasn't decided exactly what he wants to do."

Even though Will is one of the biggest movie stars in the world his heart is always with hip-hop.

"Will has never not wanted to do music," Jeff shared. "When you're pretty much the biggest movie star in the world, the movie people don't want you to do music 'cause you ain't making $50 million off of making music. From a financial perspective, movies is where it's at. And it's not like his heart is not in the movies, but he's always wanted to do some level of music."
Ayah Interview
DJ Jazzy Jeff & Ayah just released an album called "Back for More." Hear what Ayah has to say about it and what Ayah & Jeff have in store for us for the future in this exclusive Ayah Interview.
Maimouna Youssef - I Got A Man
Check out the brand new single from Maimouna Youssef produced by DJ Jazzy Jeff & Demien.
Ayah & DJ Jazzy Jeff Music Video
New music video for the DJ Jazzy Jeff & Ayah "Back for More" album, for the single "forgive me love." You can download the album for free from here: http://backformore.bandcamp.com/
New Will Smith album?
Is the Fresh Prince is back! Will Smith has begun working on a comeback rap album, his first in 6 years. Those rumoured to be involved include The Neptunes, Gillie Da Kid, and "Mars" one of Game's producers. This is pretty big news right now. Will seems to be in the middle of recording sessions and is currently in Miami with Mary J. Blige and Jermaine Dupri according to Will's nephew KSmith's twitter.