Interviews
Check out some interviews we have done with artists that have worked with both Will Smith and Jazzy Jeff.
The Soul of Ayah
Ayah is an incredibly talented self-taught singer and songwriter who creates emotionally infused soul music. Her music lifts you up, pulls you down, and tears at your heart, like all good soul music does. She has been deep in the studio making music with Jazzy Jeff for the last couple of years and recently released an album with Jeff entitled ,"Back For More." Ayah & Jeff originally connected through MySpace and their musical relationship has flourished in the studio over the last few years. Not only do we have "Back for More" but we will be blessed with more music from the DJ/soul singer duo in 2012. Fans will be coming back for more once they hear Ayah's beautiful voice and enchanting melodies. Ayah is a true artist. A beautiful soul, making beautiful soul music. When music comes from the heart, it touches, it's timeless, and it should be cherished. Discover why you should be downloading "Back For More" and start following this incredible artist below.
Demien's Musical Journey
Demien has been on an interesting musical journey which involved working with artists such as Boyz II Men and being signed and released from Elektra before he finally released his first solo album. During his childhood he performed with the Pasadena Boys Choir and the Harlem School or Arts. By the time he left high school he had begun writing and recording his own tracks and was proficient in more than 10 instruments. He was signed and eventually dropped from Elektra records with his album shelved. During this time he continued with production on other artists projects and in 2003 joined A Touch of Jazz in Philadelphia.
Demien - Musical Journey Interview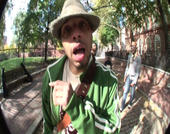 Demien's Musical Journey
Kwame - Musical Educator
Kwame has been making moves since the age of sixteen. Whether it be releasing classic albums "The Boy Genius" or producing hit singles Lloyd Banks "On Fire" he's been bringing dope hip hop to the masses for more than 15 years. He was in Will's music video for "So Fresh" and produced the 1st single off his new album "Switch" As his production credits continue to grow Kwame talks to jazzyjefffreshprince.com about hip hop, and where he'd like to take it into the future.
Kwame Music Educator Interview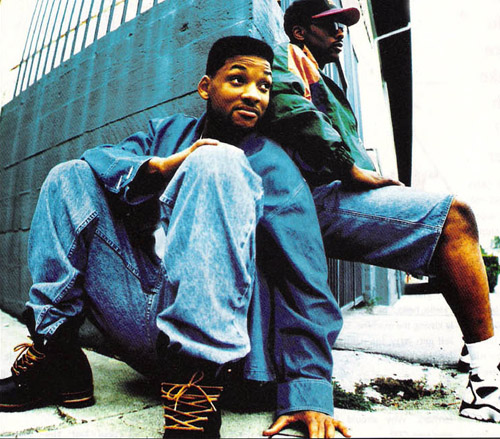 Jazzy Jeff & Fresh Prince Interviews
Here are a few interviews from back in the day, two good interviews from 1993 when Jeff and Will talk about their 5th album Code Red.